Meet our piano friends who you will see throughout our worksheets and in the online piano course helping to learn the keys of the piano.
Get to know a little more about them below
Debussy Dog
Lives on piano key D
He's a cutie isn't he.
The name comes from Claude Debussy who was a French composer and famously known for his piece, Claire de Lune.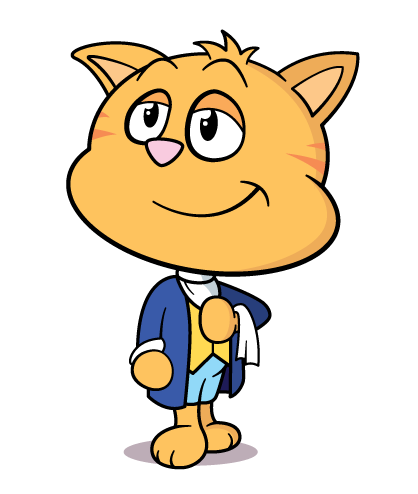 Clara Cat
Lives on piano key C
She is named after Clara Schumann who was a German musician and considered one of the most distinguished composers and pianists of the Romantic era.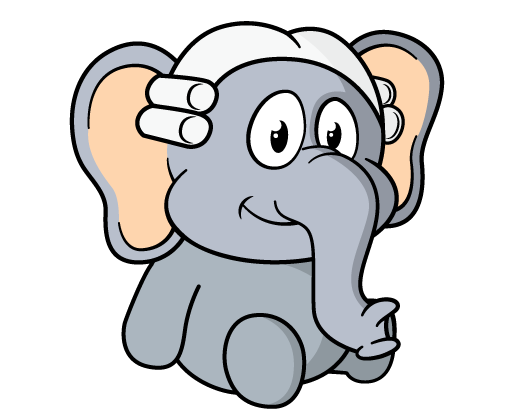 Elgar Elephant
Lives on piano key E
He was named after Sir Edward Elgar who was an English composer, the son of an organist and music dealer. Elgar left school at age 15 and worked briefly in a lawyer's office. He was an excellent violinist, played the bassoon and spent periods as a bandmaster and church organist. He had no formal training in composition yet became famous for his work 
Gershwin's Grandma
Lives on piano key G
Granny is named after George Jacob Gershwin who was an American composer and pianist. Some of his best known works are the songs I Got Rhythm (This was actually one of my Grade 8 exam pieces) and Fascinating Rhythm, the orchestral composition Rhapsody in Blue and the opera Porgy and Bess.

He began his career as a song plugger but soon started composing Broadway theater works with his brother Ira Gershwin. He moved to Paris where he composed An American in Paris. He then returned to New York City and wrote Porgy and Bess with Ira. It was initially a commercial failure but came to be considered one of the most important American operas of the twentieth century and an American cultural classic.
Amadeus' Aunty
Lives on piano key A
She is named after the one and only Wolfgang Amadeus Mozart who was born in Austria and is one of the most famous composers of all time. He began composing music from the age of 5 years old and performed before European royalty.
Even Beethoven thought Mozart was awesome and composed his own early works in the shadow of him ?
Mozart died in Vienna at the very early age of 35.